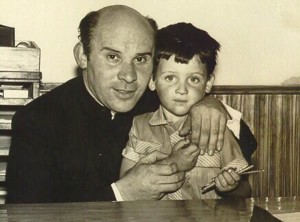 It's Wednesday night, Truthseekers – time for our weekly prayer meeting!
The US Conference of Catholic Bishops is meeting in Baltimore for their annual meeting to discuss ways to strengthen the Catholic Church's presence and influence in American society.  Calling their movement "the fight for religious liberty, the group is preparing for a renewed fight against abortion, same-sex marriage, and President Obama's health care plan.  Yeah, the health care plan as it doesn't ban abortions.
Rather than fighting the civil rights of American citizens, perhaps these servants of God should focus their Holy War on their men of faith in positions of power who continue to rape and molest children.
Suffer the little children:
The Rev. Robert W. Finn of Kansas City, Missouri has just struck a deal with authorities to avoid a second round of criminal charges against his diocese.  According to the New York Times, "The bishop, Robert W. Finn of the Diocese of Kansas City-St. Joseph, was indicted in October by a grand jury in Jackson County for failure to report a priest accused of taking pornographic pictures of girls."  The perpetrator under his watch is Rev. Shawn Ratigan, who has been accused of taking photographs of the crotches of girls as young as 6 in local parishes and homes over many years,  including photos taken at a church Easter Egg hunt.
Hundreds of pornographic images of children were found on his computer.  Amen.
What is the fascination of the Catholic clergy with female reproductive anatomy?  Little girls' crotches or grown women's reproductive rights, they gotta peek in there somewhere . . . . but I digress.
Bishop Finn knew about the photos, but didn't disclose them until a police investigation was underway.  As a result of his attempted criminal cover up and to avoid a second indictment (!), the good Bishop must meet monthly with authorities to detail any further instances of  child sexual abuse that is presently occurring under his charge.
Oops, I did it again:
This is not the first time this particular diocese promised to play nice in the future and turn over evidence of child sexual abuse to authorities.  Back in 2008 the diocese settled a lawsuit for $10 million with 47 abuse victims.  As part of that settlement, The good Bishop then promised to ensure that allegations of abuse did not go unreported in the future.  Maybe he was smite on the head by the Wrath of God, and a kind of preternatural miraculous amnesia prevented him from remembering this portion of the settlement.
Because, y'know, Bishops need to be reminded that it's a crime to take photos of the crotches of first-grade girls.
This story follows on the well-polished heels of a developing story out of England that Christopher Jarvis, the Catholic Church's chief pedophilia investigator there has been arrested for . . . . (you guess it) pedophilia.    According to The Daily Mail of the UK: "Police officers who traced him to his home in Plymouth, Devon, found more than 4,000 child porn images, mainly of boys aged 10 to 12, on his church-supplied computer and a memory stick when they raided the house in Penrose Road. The court heard that 4,389 images were found on the laptop and memory stick."  Images included scenes of rape, sadism, and torture of children.

Hallelujah.
Join us tonight for more hyper hypocrisy from the far-flung-fringes of the flying monkey – and religious – right!  Call 877-996-2556!
The "new" security at Zuccotti Park leaves something to be desired . . .