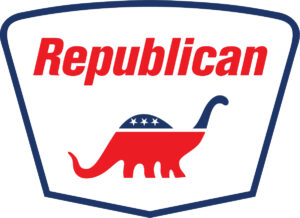 President Obama again met with John "the crier" Boehner over the weekend to again attempt to work out the details of a compromise that would avoid the dreaded fiscal cliff.  
The question is – why?  What's the point in having these meaningless meeting, unless the White House basement is housing some stale merlot they're trying unload.
Seriously, President Obama's landslide victory, plus the Democrat majority in the Senate makes this talk of a compromise ludicrous.  The American people have spoken and they want the rich people to pay their fair share of taxes.  'nuff said.  The longer the Republicans stall and stammer and wipe their sweaty brows over fear of angering the Great Grover, the more they reveal themselves as servants of the Big Corporate Special Interests and the Very Wealthy, not servants of the people.
Let 'em keep it up.  America is watching and – we can hope – wising up to their true motives and masters.  And it just keeps getting better as key Republicans begin to publicly concede they may have to "give" Obama (more like the taxpayers) the return to the Clinton-era tax rates so they can attack entitlements like Social Security and Medicare when they return in January.
Some of Grover's minions are wavering, realizing they will go the way of the dinosaur if they don't accept the reality that the American people favor the Democratic plan to the fiscal "crisis."  And it is sure fun to watch!
For example, CNN reports that " Sen. Bob Corker of Tennessee said Sunday that he would support raising taxes on the top 2% of income earners, arguing that it will better position Republicans to negotiate for larger spending cuts to Social Security and Medicare despite opposition from many Democrats. 'A lot of people are putting forth a theory, and I actually think it has merit, where you go ahead and give the president … the rate increase on the top 2%, and all of a sudden the shift goes back to entitlements,' Corker said on Fox News Sunday.  Fellow Republican Sens. Tom Coburn of Oklahoma and Susan Collins and Olympia Snowe of Maine also have said they could vote for such a limited tax hike."
Talk about the gift that keeps on giving!  First they oppose any reasonable taxation of the rich, then they vow to dismantle social security and medicare!  If the Neocons keep this up they'll negotiate themselves into extinction.  No amount of Koch Brothers' funding will be able to pull them out of the tar pit. 
It might be a Happy New Year after all . . . .
-KBM
Join the conversation LIVE at 9PM ET! Call 977-996-2556!
——————————————————————————————————
Hi Truthseekers, Kathy Malloy here with a special holiday thank-you to all the ways you have support this program since we began truly independent broadcasting almost 4 years ago.  We could not have made it this far without you!  As this year ends we find ourselves in the unfortunate position of again asking you to help us remain on the air.  Our need is serious.  If you have been considering a podcast subscription for yourself or as a gift, or a sponsorship hour to send a holiday greeting, spread your personal message, or advertise your small business, now is the time to act!  We also welcome your paypal donations and invite you to shop the Malloy merchandise mall for unique holiday gifts you won't find at the mega mall.  Every little bit helps! Again, thank you all so very much for listening to the program and for your support! We hope you and your loved ones have a peaceful holiday and a very happy new year!