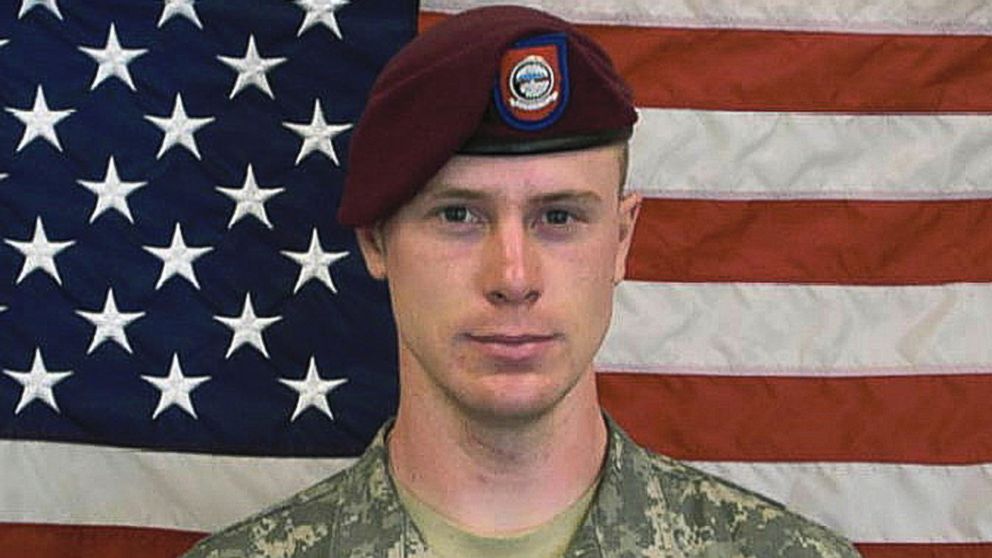 Hi Truthseekers!  We are LIVE this Monday June 9th and ready to catch up on all the news from the weekend.  Seems like the talk of Hillary's 2016 possible presidential bid has dominated the news cycle this weekend, along with new allegations that POW Bowe Bergdahl was tortured and held in solitary confinement  by his Taliban captors.  I wonder if the talking heads at Fox "News" will retract some of the nasty things they've said about him in the wake of this latest revelation.  This is from the Washington Post:
Sgt. Bowe Bergdahl has told his doctors and debriefers that he was repeatedly tortured by his Taliban captors and was kept in a cage for extended periods after twice trying to escape, according to U.S. officials familiar with initial reports on Bergdahl's condition.

The officials cautioned that no conclusions have been reached about how Bergdahl was treated during nearly five years of captivity, and they said a definitive assessment of accounts from a young man whose psychological condition is fragile may never be possible.
Even if the truth is never known about his captivity, you can guess he wasn't given candy and flowers.  And now he is home to face a new enemy in the conservative media.  Funny how the "Pro-War/Support the Troops" cheerleaders at Fox seemed so eager to tear apart this POW, simply because his release by prisoner exchange was arranged by their #1 enemy – President Obama.   Fox "news" has shown remarkable callousness toward this soldier and his family, stooping to new lows, even for them.  Salon has more:
Conservatives, once self-appointed wardens of the honor of "the troops," rushed to tear down Bergdahl and question the price paid for (or the merit of) a POW's freedom. He was a deserter, he's anti-American, and his father, per Bill O'Reilly, "looks like a Muslim."

And now, Fox News' James Rosen has uncovered an EXCLUSIVE scoop that Bergdahl himself is a Muslim and a terrorist. In reporting out this bombshell story, Rosen broke new ground in hilariously thin sourcing.

U.S. Army Sgt. Bowe Bergdahl at one point during his captivity converted to Islam, fraternized openly with his captors and declared himself a "mujahid," or warrior for Islam, according to secret documents prepared on the basis of a purported eyewitness account and obtained by Fox News.

I can offer a quick translation here: Fox News is reporting that the freed American POW is actually a secret terrorist, according to a report based on a report based on the testimony of someone who was there, maybe.

But it gets worse … so much worse. Rosen gave some more details about the source of this obviously credible piece of intelligence:

These real-time dispatches were generated by the Eclipse Group, a shadowy private firm of former intelligence officers and operatives that has subcontracted with the Defense Department and prominent corporations to deliver granular intelligence on terrorist activities and other security-related topics, often from challenging environments in far-flung corners of the globe.

The group is run by Duane R. ("Dewey") Clarridge, a former senior operations officer for the Central Intelligence Agency in the 1980s best known for having been indicted for lying to Congress about his role in the tangled set of events that became known as the Iran-Contra scandal. He was pardoned by the first President Bush in December 1992 while on trial. 

I mean, when your source is a "shadowy" group of operatives headed up by a guy whose claim to fame is lying to Congress on national security issues, maybe try and track down a confirming source before hitting "publish."
That's pretty thin sourcing, even for Fox.  But hey, terrorists gotta stick together, right?  And it's not just the Rupert Murdoch network that's singing the "Hate Bergdahl" chorus.  Plenty of Neocon politicos are joining this nasty bandwagon, as Huffington Post attests:
Instead of rejoicing in the homecoming of an American soldier who spent five years as a captive of the Taliban, the Republican response has been one of contempt and condemnation.

There'll be no welcome home festivities in Hailey, Idaho for the 28-year-old Bergdahl, not with the FBI confirming that his family has been receiving threats. Instead, he has become the center of a media storm of which he is unaware as he recuperates at the US military hospital in Landstuhl, Germany.

Many of the same politicians and pundits who have made such hay over the four lost American lives in Benghazi are now claiming that it might have been better to leave an American POW behind simply because they don't like his politics or that he had gone AWOL.

Whatever was on then-Private Bowe Bergdahl's mind on June 30, 2009 when he left Observation Post Mest Malak in southeastern Afghanistan and wondered off unarmed toward the Pakistan border has little bearing on his subsequent status as a prisoner of war. A faction of the Taliban held Bergdahl for five years and the nation should be rejoicing in the fact that he is alive and relatively unharmed.

As one U.S. Navy veteran put it: "Last time I checked, the punishment specified for violation of UCMJ Article 85 (or Article 86 depending on Bergdahl's intentions) isn't to throw him to our enemies!"

If the Talibs who held Bergdahl for the past five years had cut off his head and put the video of it on the Internet would Chris Wallace of Fox News be asking on his show whether or not the young Army soldier deserved the death penalty?
The death penalty.  Yup, that's Fox for you.  Spend 5 years as a POW, get tortured, come home, and face lethal injection.  Sounds about right.  I wonder how that would look on an army recruitment poster?
-KBM
Join us LIVE at 9PM ET for these and other stories from the far-flung fringes of the flying monkey right.
————————————-
WATCH OUR VIDEOCAST!
You can now hear and see all the flying monkey-free fun and frivolity with the Malloy video podcasts!
Join us in our underground bunker to watch all the backstage action of a LIVE Malloy broadcast: the cuss cards, hair-tearing, polka dancing and more – in high definition!  As promised, there's also a "Kathy cam" so you get to see the entire two-person operation! You may even see our daughter Molly wander in from time to time.  It's all in-house so anything can happen! We have some surprise videos during the commercial breaks, too – just for our videocast viewers.
Sound great? There's more! Subscribers also enjoy exclusive access to to the upcoming special Malloy:Uncensored backstage episodes, with NO FCC regulations and no holds barred – you never know what may happen!
Subscribe today

so you can watch the flying-monkey-free fun and frivolity whenever you want!
———————————————————
SPONSOR AN HOUR AND BE PART OF THE SHOW!
The sponsorships are up and running!   Now is your chance to get it said on the Malloy Show for all the Truthseekers to hear!
We have no corporate advertisers, Truthseekers! Please consider our Malloy Show sponsorships to advertise your small business (at bargain rates), send a greeting, or spread the word about your favorite political cause. You get the ultra-affordable air-time and support the program at the same time, it's a win-win!  Click on the "sponsor" tab on the homepage and Mike will read your message three times during your sponsored hour!
Your Malloy video and audio podcast subscriptions, paypal donations, and sponsorship hours allow us to keep fighting the good fight.  As always, please accept our thanks for all the ways you keep it lit!
———————————————————
Check out the Malloy You Tube channel, new and improved with fresh video from our latest videocasts! (Thanks Hernan!)
Listen LIVE on the PV app on TuneIn Radio for CD quality audio on your PC or mobile device!
Watch us LIVE on Livestream 9PM ET and join the party in the Malloy Chat Room!
We want your home videos! Send Kathy your 2-3 minute self-produced videos and we will play them on the program during commercial breaks! kathy@mikemalloy.com.  Be a part of the radio revolution!
——————————————————————–
Follow us on Twitter @mikemalloyshow #truthseeker
Call 877-996-2556 to testify truth to power LIVE weeknights at 9PM ET!