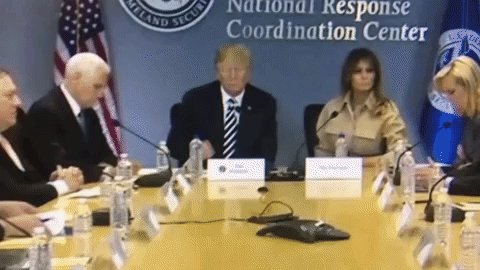 WTF was that "Simon Says" Game Mike Pence played today with the water bottle? Melania made an appearance, just to disprove rumors that she had escaped to Switzerland, but Mike Pence stole the show when he followed Trump's (bizarre) suit and placed his bottle of water on the floor next to his right leg. Yes, even that detail was complete.
Is this how bad it's gotten in the Trump White House? You must mimic his behavior to escape his wrath? Or has Pence completely lost all free will?
We will delve deeper into the psychosis on the program tomorrow. Tonight we are bringing you a classic Malloy program from the Wayback Machine: 06/06/2012. Obama was being accused of "making people gay" and lots of ol' classic Malloy callers. Give it a listen!